Stronger Together
Community is at the center of who we are, and we believe our best future will be built together. Our mission of enhancing people's lives by providing easy access to high-quality products through affordable lease and retail purchase options is only possible through the hard work and strength of our team member community – the unique and talented people who work here. No matter who you are and because of who you are, we want YOU on our team. We are excited to meet you, celebrate your strengths, and champion your career every step of the way. Learn More About Our Shared Strength >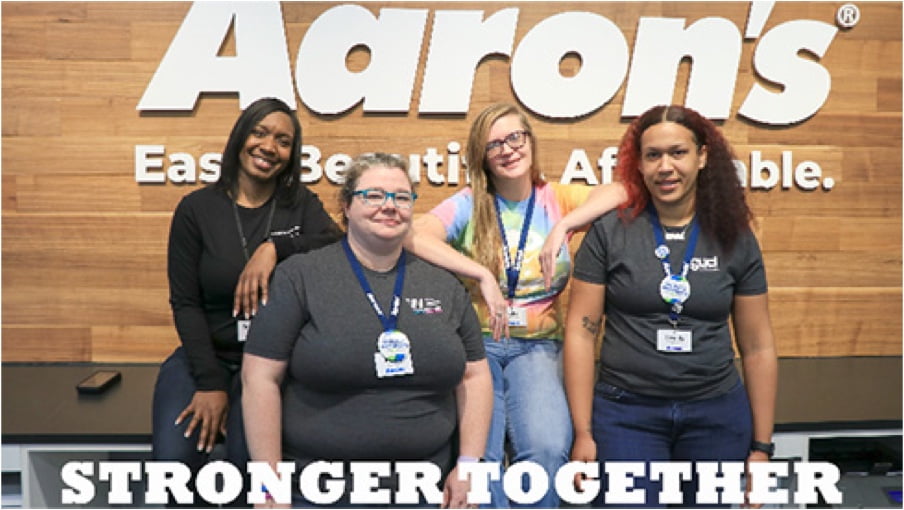 We are dedicated to having an inclusive culture where everyone can thrive, and that's why You Belong at Aaron's.
– Kendall Jacobs, Senior Director of Culture & Diversity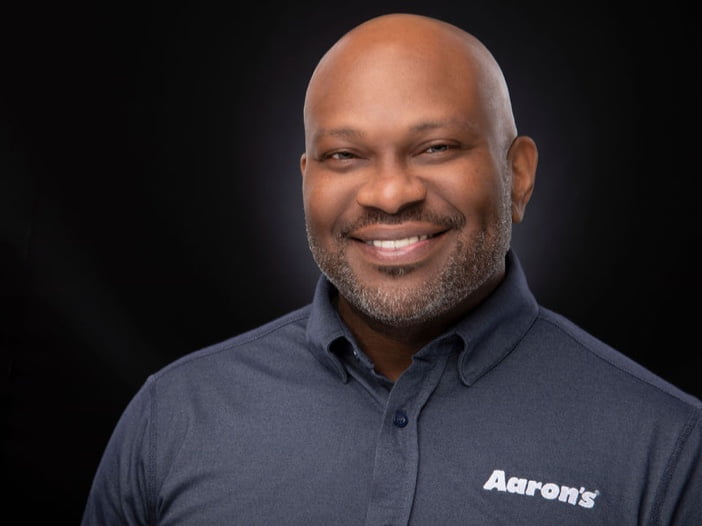 How We're Stronger Together
Aaron's takes an intentional and reflective approach so that people of all backgrounds feel welcome, accepted, and celebrated. Our Diversity and Inclusion strategic priorities guide us in this work.
Develop, retain, and attract team members from diverse backgrounds.
Actively listen to the voice of team members to champion the best ideas.
Foster a supportive environment that builds trust and makes team members feel comfortable.
Enhance communications channels to facilitate collaboration and promote transparency.
Hear From Our Employees
Don't just take our word for it; nothing speaks more directly to what it's like to be on our team than the experiences of our team members.
It speaks volumes to me that Aaron's makes an impact in my community. Seeing peoples lives changed because of the work that we do gives me hope for a better tomorrow.
– Johnny Torres, General Manager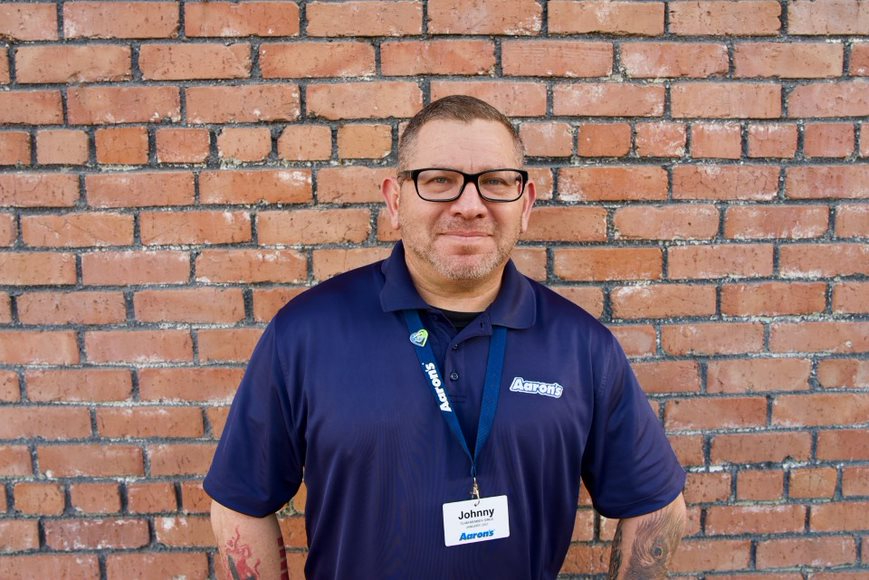 Sound good? You can still meet other Aaron's team members, see why they love working here, and what life at Aaron's is really like.
See More