Job Schedule Corporate Store
Job ID 47870
Post Date 08/17/2023
Apply
Sales Associates keep people smiling at Aaron's.
On our team, you'll be a positive, energetic force on the floor, driving sales by engaging directly with customers and helping them find just what they need. You'll also work with customer files and contracts. At times, you'll help clean, organize, and even move merchandise. All of that can be physically demanding, but we'll make sure you have the training and tools to do that part of the job safely. If you're ready to connect with customers and work on a great team, start your bright future at Aaron's.
Your career starts here
With Aaron's, being a Sales Associate can be the first step on a great career journey. Here's one possible path with us:
Sales Associate >Customer Accounts Advisor >Sales Manager >Customer Accounts Manager >General Manager
The Details
What you need:
Solid communication skills
Desire to help customers
What you'll do:
Assist with cleaning, organizing, and moving merchandise
Help customers find what they need
Handle clerical duties like customer files and contracts
Maintain a positive sales floor environment
Additional requirements:
Able to perform a physical job including lifting 50 lbs. without help and 300 lbs. with a dolly (don't worry, we'll train you and give you the tools to do it safely)
Age: 18 or older
High school diploma or equivalent preferred
*This is a non-exempt role, paid an hourly wage. The average pay reflected includes base wages for average hours scheduled and average incentive compensation for this role over a twelve-month time. All average pay/compensation amounts are estimates and are not guarantees of any specific hourly wage or incentive compensation amount, nor of future performance.
Apply
Recently Viewed Jobs
You have not recently viewed any jobs.
You have not saved any jobs.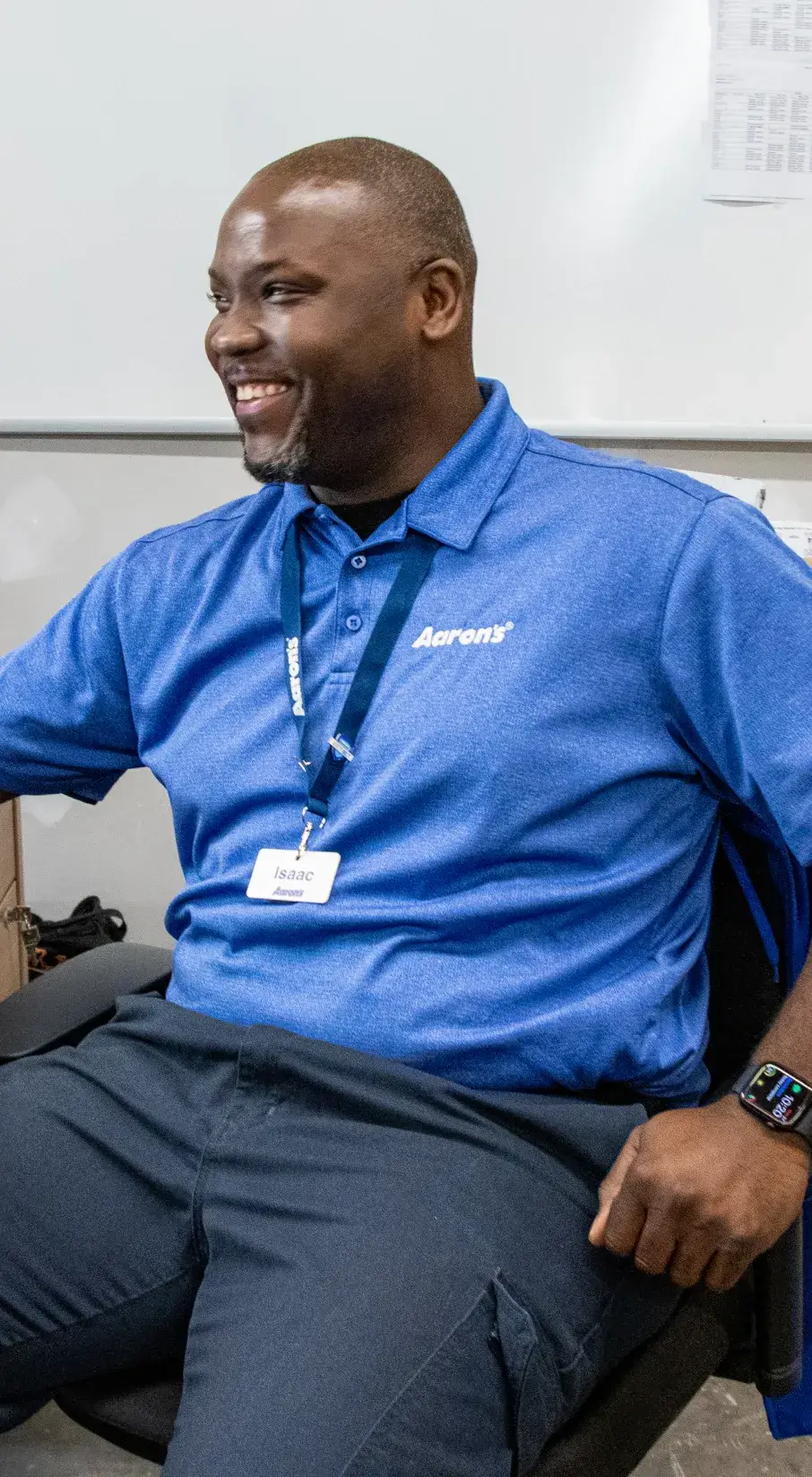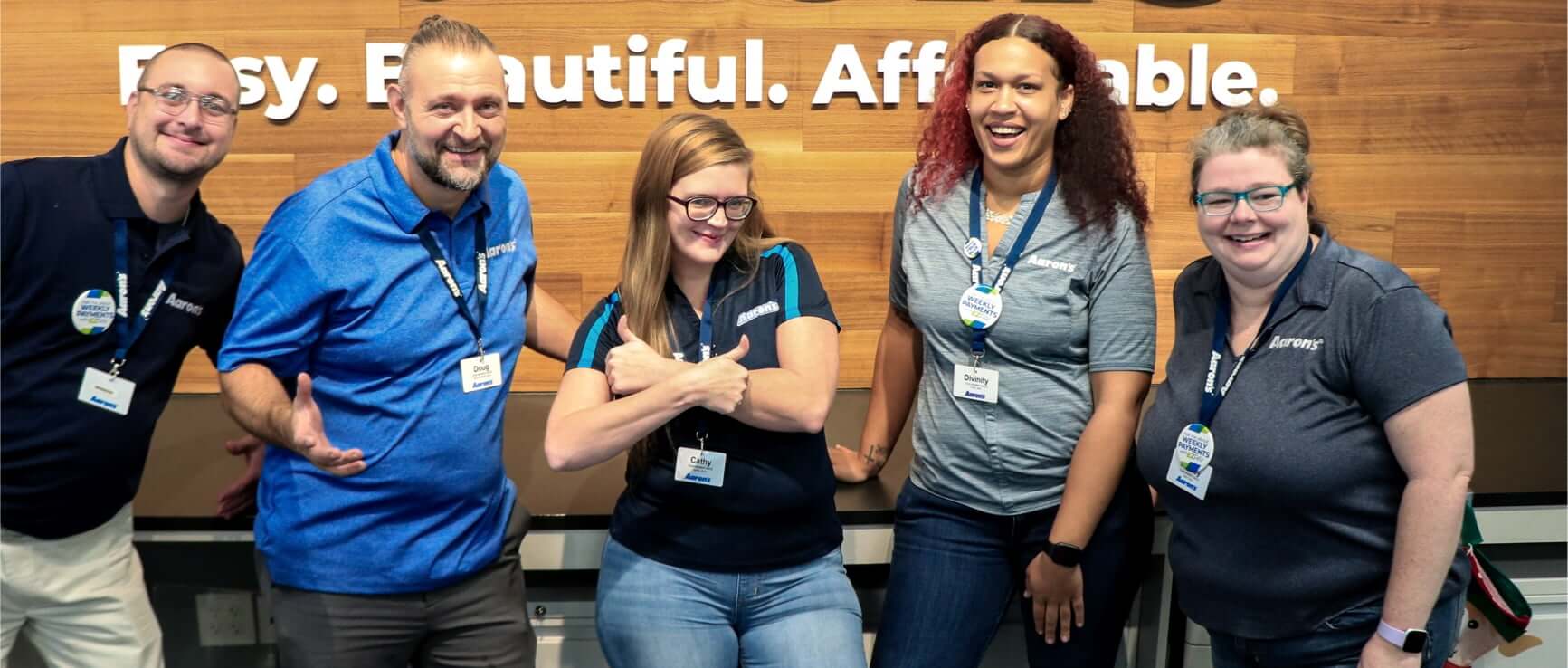 Talent Community
Not ready to begin your Aaron's journey just yet? Be the first to receive job alerts when new opportunities become available.
Sign Up