Personally,

I like that we're not just a company – we're part of the community.

I've always been the type of person who likes to give back. At Aaron's, we strive to make a difference in the 2,000 plus communities we serve every day. Every year, associates donate thousands of associate hours to community service projects, and the company has been proud to commit millions of dollars in goods and services to worthy causes. It's nice to know my employer cares about me, and the places we call home.

Learn More Close

Aaron's Community Outreach Program (ACORP)
Aaron's is dedicated to supporting charitable non-profit organizations and embracing each community by giving back. Each year we donate more than 10,000 associate hours and $1.5 million to national and local charity partners across the country.
We pride ourselves in practicing what we preach by making Community Outreach a significant part of our Annual National Managers Meeting, in turn making a big impact in each city we visit. In March 2013, more than 2,000 managers from Aaron's, Inc. dedicated a day of service to hundreds of Nashville, TN area families in need. This city-wide initiative provided an investment of more than $500,000 in product and monetary donations and 5,000 hours of service to seven non-profit organizations in Middle Tennessee. Check out our managers in action!
Also throughout the year, our associates proudly lend a helping hand to hundreds of neighborhood service events. At the end of the day, our work has a purpose and our goal is to make a meaningful difference. Here are just a few of the many organizations we have supported:

Warrick Dunn Charities
Kurt Warner's First Things First Foundation
Boy and Girl Scouts of America
Make-A-Wish Foundation
American Cancer Society
Hands On Atlanta
Boys and Girls Clubs of America
Wounded Warrior Project
Armed Forces Foundation
Ronald McDonald House
Food Banks across the country
Local schools and community programs
And many more…
A Future After the Military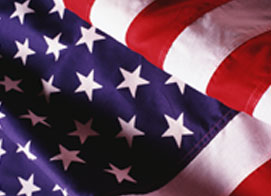 Many former service members find themselves right at home with Aaron's. We believe our organizational structure, mutual respect and accountability help us succeed. The qualities that distinguished you in the service are what Aaron's looks for in all of its associates.
Our People

Heather
With Aaron's

5 Years

Location

Daytona Beach, FL
"Aaron's takes care of its associates in any way they can."
Learn more »