Personally,

I like that it's about so much more than a paycheck.

Our People

Regional Manager

Aaron's Regional Managers are instrumental in leading multi-million dollar enterprises, ensuring that all daily operations are prioritized and performed for approximately 8-10 geographically-based stores. Key responsibilities for Regional Mangers include asset management, customer growth, revenue production and personnel development. This is an exceptional opportunity to devise critical strategies and guide, mentor and develop store management in order to drive business results and increase regional performance.

Our People

General Managers

As a General Manager, you will be responsible for driving and managing the overall P&L of the store. General Manager candidates must be successful in various facets of store management including: asset management, customer growth and maintenance, revenue production, associate development and inventory control. Strong leadership skills combined with the ability to motivate and lead store associates are critical to success as an Aaron's Store General Manager.

Our People

Customer Account Manager

As a Customer Account Manager, you will be integral in helping our customers achieve ownership by providing individualized attention in managing the Customer Accounts Department (responsible for the renewal payment process) and achieving company standards on twice monthly non-renewal goals. Additionally, Customer Account Managers help support the overall needs of the store by assisting other associates. Throughout your career as a Customer Account Manager, you will gain the necessary skills and business knowledge to grow your career at Aaron's!

Our People

Sales Manager

Sales Managers at Aaron's play a vital role in the team's success by managing the store's sales and marketing function. With the goal of bringing our customers one step closer to ownership, you will drive performance in telephone and floor sales, direct marketing, new customer growth, service programs, as well as store merchandising. Long-lasting customer relationships are about FIRST names and building trust, and it's up to our Sales Managers to make these connections.

Our People

Manager Trainee

As a Manager Trainee, you will have the opportunity to learn the various facets of our business that help build a foundation for a long and successful career at Aaron's! In addition to supporting the overall needs of the store by assisting other Associates, you will assume primary responsibility for assisting the Customer Accounts Department with lease agreement renewals.

Our People

Customer Service Representative

Customer Service Representatives at Aaron's are the key to our thriving stores. In this role, you will have an immediate impact on our business through in-store sales, telephone sales, direct marketing, new customer growth and payment processing in the store. At Aaron's, it's all about the personal connection with our customers, and we're looking for people who can foster a warm and friendly environment for our customers, help them find what they're looking for, and keep them coming back whenever they need furnishings, electronics, and accessories for their homes.

Our People

Product Technician

As a Product Technician, you'll serve as an Aaron's ambassador, delivering top quality products and services while upholding our commitment to excellence by working directly with our customers in a professional manner. You will receive expert training on all the latest model products, from electronics to furniture to appliances. Additional responsibilities include merchandise handling, such as loading, securing, delivering, setup, troubleshooting and product demonstrations. Reviewing lease agreements with the customer is also occasionally required.
RegionalManager
GeneralManager
CustomerAccountManager
SalesManager
ManagerTrainee
CustomerServiceRepresentative
ProductTechnician
Regional Manager
Sarah Regional Manager Years with Aaron's: 12
Location: Austin Texas Area

Before working at Aaron's, I really didn't know much about the company. Prior to my interview, I visited several of our competitors. I was so impressed with the passion and attitude of every associate I encountered during the interview process. It blew the competition away! Twelve years later, I can easily say Aaron's is a company like no other. The level of support you receive on a daily basis sets us apart from the rest. Our associates have direct access to their Regional Managers, Divisional staff and Corporate Support teams. As a Regional Manager, I work with our associates to ensure that each customer has a smooth experience to ownership. Some of my greatest achievements so far include being the first female Top Ten Regional Manager and giving back to our communities through participation in several ACORP events.

Check out similar
Michael Regional Manager Years with Aaron's: 11
Location: South Arkansas Area

I started my career as an Acquisition Delivery Driver with a company that Aaron's acquired. After the acquisition, I saw an immediate difference in the way things were done at Aaron's, and I loved it! Aaron's promotes a culture of growth. I advanced through many different positions at the store level, and now I'm a Top Ten Regional Manager. If you are willing to work hard and stay true to company values, Aaron's will reward you with a career rich in opportunity.

Check out similar
General Manager
Richard General Manager Years with Aaron's: 5.5
Location: Pico Rivera, CA

I chose Aaron's because of the opportunity for growth, competitive salary and flexible schedule that allowed me the work/life balance I was seeking. Being a General Manager at Aaron's is unique because you are trusted to make many decisions at the store level and it really feels like you run the store. In my position, I help my team excel in their positions, grow the business and develop into future leaders. Of all of my successes throughout my career with Aaron's, I'm most proud of helping our associates reach the next level. If you are driven and self-motivated, possess a strong work ethic, and love interacting with people, Aaron's is the place for you!

Check out similar
Steve General Manager Years with Aaron's: 4
Location: Arlington, TX

Aaron's was appealing to me because of its stable history and many opportunities for future growth. My initial impression was that Aaron's was another rent-to-own company, but after coming on board, that view quickly changed. As a General Manager, I am responsible for all operations of the store. It's a rewarding experience when you help a new customer gain ownership of products they may not have been able to obtain elsewhere. Maintaining that relationship is what sets Aaron's apart from the competition. We place a high importance on making a difference in people's lives, whether they are new or returning customers. Aaron's offers a wonderful work environment, and I'm proud to work here!

Check out similar
Customer Account Manager
Brandon Customer Account Manager Years with Aaron's: 1
Location: North Highlands, CA

Before working at Aaron's, I didn't know what a rent-to-own company was. What I love about the setup of Aaron's is that we offer people from many different walks of life the opportunity to purchase furniture where they may have been turned away at other stores. One of the most unique and rewarding parts of my job is that I get to know my customers on a personal level. As a Customer Account Manager, I take payments, work on the sales floor and manage customer account issues. I get to do a little bit of everything, and I love it! My job is most fulfilling when I see my hard work reflected on the goal board in our store.

Check out similar
Sales Manager
Claudia Sales Manager Years with Aaron's: 3
Location: Woodland, CA

I started as a part-time Associate at Aaron's while completing my education. I worked with such a strong team and really enjoyed it. And then once I realized that Aaron's offers unlimited opportunities for advancement, I decided to stay after finishing my degree. I'm now a Sales Manager, and I am accountable for the growth of my store and ensuring that all service issues are dealt with in a timely manner. One of the greatest things about this company is the value it places on both its customers and employees. It provides associates with the proper tools and resources to be successful, and, in turn, creates an environment where customers are well taken care of from the moment they walk in the door. The Aaron's greeting is my favorite daily responsibility. I love to see the facial expression of customers after they are greeted and the smile it puts on their face. I am confident that I will have a stable career with Aaron's!

Check out similar
Manager Trainee
Customer Service Representative
Jake Customer Service Representative Years with Aaron's: 5
Location: Orange Grove, MS

I was initially attracted to a career at Aaron's because of the advancement opportunities, the business standards the company upholds, and the exciting challenges that would allow me to grow. As a Customer Service Representative, I am responsible for building relationships with each customer and providing a level of service above and beyond that of other companies. My greatest achievement was opening the store in Orange Grove, MS, which is currently thriving. I attribute the success of that to the employees who contributed and make up the solid foundation of the store. Aaron's is #1 in the industry. Who wouldn't be proud to be a part of this team?

Check out similar
Product Technician
Edward Product Technician Years with Aaron's: 5
Location: Slidell, LA

In the five years I've been with Aaron's, one thing has never changed: the opportunity to grow within the company. As a Product Technician, it's my responsibility to deliver merchandise to our customers' homes, and I love it. I fulfill an essential role within my store, and Aaron's has given me the tools to succeed every step of the way. One of my greatest accomplishments was going to Talladega and participating in the PT Rodeo. Aaron's has provided me with the opportunity to provide for my family and become a better person. If you have a positive attitude and the desire for success, Aaron's is the place for you!

Check out similar
Hector Product Technician Years with Aaron's: 12
Location: Cleveland, OH

I had always heard good things about Aaron's, and I knew it was an organization that I wanted to be a part of. In my role as a Product Technician, I deliver and install merchandise for our customers' homes and ensure they know how it works. My proudest accomplishment is receiving the 'Team Safety Award' for having no accidents or tickets, multiple times. I love interacting with our customers on a daily basis and working as part of an amazing team.

Check out similar
Top Talent Wanted
Aaron's is a growing company, and jobs open frequently in the following areas. We encourage you to apply now for future consideration.
A Future After the Military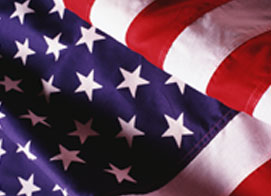 Many former service members find themselves right at home with Aaron's. We believe our organizational structure, mutual respect and accountability help us succeed. The qualities that distinguished you in the service are what Aaron's looks for in all of its associates.
Our Stories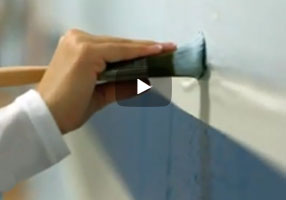 At Aaron's, we're not just about transactions.